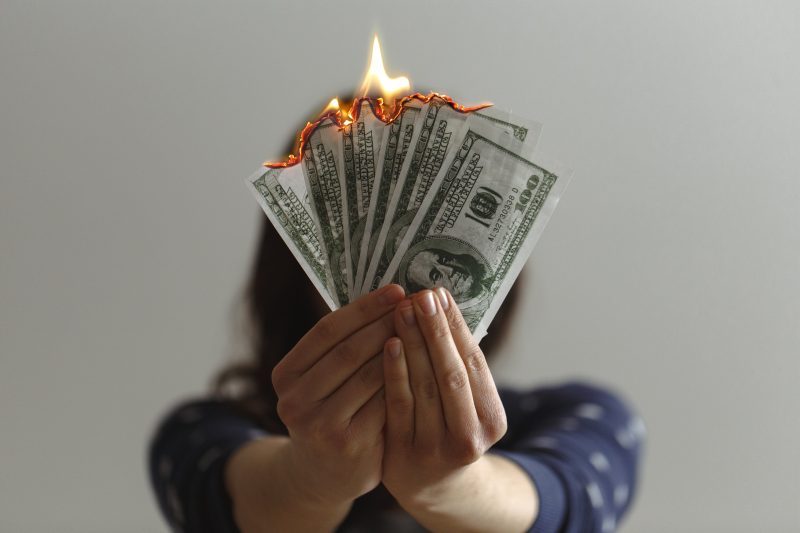 South Africa's economy is under enormous strain and the cracks run deep. Record high unemployment, dismal growth forecasts, a negative outlook, billions lost at Eskom, mass investor exodus…
In times like these, businesses try to cut costs wherever possible, thinking that running a lean organisation will get them through. Not true, says Brian Timperley, CEO of Turrito.
"Responsible businesses don't stop spending money during tough times. Yes, they remove unnecessary excess, but they also focus their spend in the right areas, like getting insights from their data. Insights that could save the business from a recession," says Timperley.
Don't know what you don't know
It's a misperception that business intelligence (BI) is only for large enterprises because every business produces and has access to troves of information. "They're sitting on a ton of potential and often not doing anything with it," says Timperley.
"They also may not need additional software, licensing, or in-house skills to benefit from BI. Many businesses already have – and are paying for – the necessary tools. Power BI, for example, is embedded into certain versions of Office 365. The data, solutions and cloud infrastructure is all there. They've already made 60% of the investment, but they're missing an opportunity to get profound insights into their business. With the right partner and skills, they can quickly close down the last 30%."
The biggest hurdle, he says, is preparing and tagging data, which is generally unstructured and siloed across the organisation.
"With isolated data, businesses only get a perceived picture of what's going on. For instance, they may understand their quoting and sales figures from a CRM system but can they relate this to actual invoices raised in the accounting system? Can they link marketing spend with this data?  Do HR insights affect any of these datasets?  When we bring this information into one place, businesses get a real view of their operations and connections. And this produces profound insights, fast."
One bite at a time
Timperley doesn't believe BI needs a grand approach or massive amounts of planning.
"BI projects produce insights faster when isolated into bite-sized chunks. This means we start seeing benefits quickly. It also means that every Rand spent on the project has a measurable ROI. Once managers start seeing value from those isolated projects, they buy into BI and their natural reaction is to want more."
The more bite-sized chunks they add, the more powerful the BI environment becomes. Eventually, the siloes start to fall. So, rather than having an isolated understanding of finance and an isolated understanding of manufacturing, businesses start to understand how the two interact and impact one another and other departments.
A good first chunk, says Timperley, is financial data, which tends to be the cleanest and most accurate. "A lot of effort goes into the accuracy of financial data because of reporting and auditing requirements. Datasets can be accessed and linked easily, which makes finance a good area to explore first – if businesses know what questions to ask."
Like, 'How long does it take for a new salesperson to start making the business money?''
"A new hire might cost the business money for the first six months, with break-even around the 10-month mark," says Timperley. "The business would never know this without analysing its data. But knowing this means it can make different, better hiring and training decisions, to bring it closer to the three-month mark."
For Timperley, BI empowers smart people to make constantly better decisions faster and more effectively. "Nothing will deliver a greater ROI than creating efficiencies within your business."
No-brainer
If you want a competitive advantage, you need business intelligence and insights.
"If you're not using BI, I guarantee that many of your competitors are. By not running the most efficient operations that you possibly can, your competitor can undercut pricing, deliver better or more refined service, and create more relevant products. BI gives you an accurate statistical analysis, on a live, ongoing basis, of the impact your decisions have because a business decision is never isolated to a single department."
Deciding to implement a new support desk process sounds like a good idea to the support team, but it might inadvertently create bottlenecks in the sales and customer service teams. BI uncovers those bottlenecks months before the knock-on effects would have become apparent.
"BI shortens the curve so that businesses can see the results of decisions significantly faster and on a broader spectrum. It's the difference between proactively preventing damage, or reacting once the damage is already done."
Small investment, massive return
It's all within reach, says Timperley. Businesses need only empower the data they already have by engaging with the right BI partner.
"Isolating BI into individual, focused projects requires minimal maintenance after the initial roll-out. A bite-sized chunk is a small investment that will produce more value than most businesses realise."
This article originally appeared on ITWeb