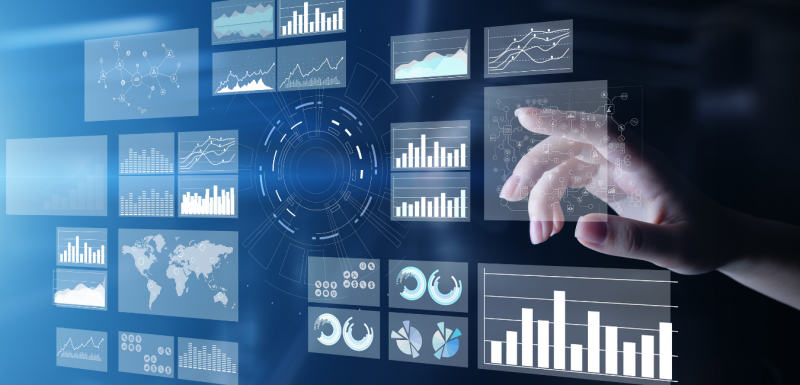 By 2021 the big data and intelligence markets are expected to reach around $90 billion, so it's no wonder many businesses are trying to understand what Business Intelligence (BI) is and how it can improve their business. We answer some of the most popular questions surrounding BI.  
What is the difference between Business Intelligence and Analytics? 
According to Forrester, BI is: 
"A set of methodologies, processes, architectures, and technologies that leverage the output of information management processes for analysis, reporting, performance management, and information delivery. Research coverage includes executive dashboards as well as query and reporting tools." 
BI's relationship with Analytics is that it uses the data produced by analytics reporting tools to make suggestions based on insights, user queries and behaviour.  
What is the future of Business Intelligence? 
BI software is rapidly developing as it grows into a necessity for many businesses. The future of BI will include features that make it easier to use, easy to understand, more streamlined and smarter predictive features. The areas of growth we expect to see BI improving on include:  
Collaboration – BI tools will be introduced that focus on teamwork. Tools such as Microsoft Teams and Slack already offer tools for collaboration 

using BI. 

 

Integration – more third-party applications will be able to be 

integrated

 into crucial business systems

 

Machine Learning – AI (Artificial Intelligence) and BI together will be able to provide more accurate predictive analysis based on machine learning

 

Data Pro-activity – Proactive features will be able to serve users faster and smarter with BI

 
What 
should you look for when hiring a BI specialist?
When looking for a Business Intelligence Specialist, it is important to be aware of the skill set the specialist is looking for. Below are the most important skills required when it comes to a career in Business Intelligence:  
Data Analysis – A BI specialist must be passionate about data and able to use the data to make better decisions

 

Business Decision Making is fundamental to BI. Any specialist wi

ll need to understand the business domain in order to be 

successful

 

Good knowledge of analytical tools such as the Microsoft Stack and visual modelling tools

 

SQL – businesses looking to hire individuals for roles in BI rate SQL as essential, ensure the BI specialist you

 are looking for is advanced in SQL. 

 
Have more questions related to BI? Ask us in the comments below or contact us.