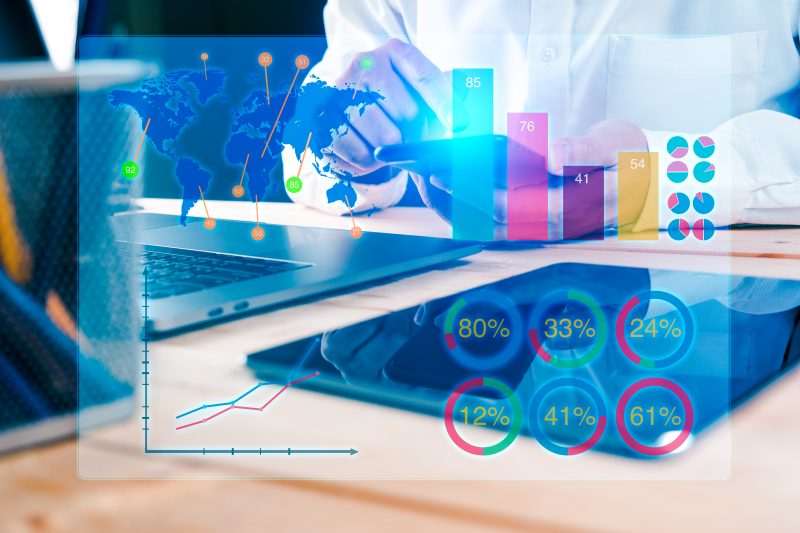 Dashboards are essential to big data and analytics as they are a great way to summarize and provide a snapshot of a business's data. The issue is that dashboard users must fully understand what their dashboards are giving them, and this isn't always simple. A marketing director for a group of sliced bread brands, for example, might want to see national sales concerning marketing spend per those regions but a brand manager for one of the sliced bread brands will only want to see for their bread brand and only compare it other more relevant bread brands.
These differences are business and occupation wide and have driven businesses to change their dashboards to show 2 things – visuals with accompanying narrative and tailored dashboards based on job roles. Remember, the goal of data analytics and science is to make information understandable.
NLG (natural language generation) is a technology that transforms data into information human beings can understand and helps create these dashboards that drive business insight. However, not everyone can understand these visual dashboards and that's when a data analyst such as Turrito Analytics can come in and work users through the dashboards and understand what the business requires from the data. NLG is particularly useful in these cases.
When a dashboard is created, it is done with a business in mind and what might be required at a high-level. NLG is then used to modify this data by job role. This allows the data to be understood on several levels:
Descriptive – describes what the data is
Diagnostic – presents findings of the data
Predictive – present trends based on machine learning of the data
Prescriptive – gives recommendations and actions to be taken
Businesses need to follow a set of best practices when adding NLG to their dashboards:
Understand business goals and pain points – an IT specialist needs to see which dashboards are being used and which aren't – and why users aren't using them. If the problem is understanding, adding NLG might solve the problem.
Start with the popular dashboards – implement NLG to the most used dashboards and adapt according to user needs
Consider Sales, Marketing and Executives as the first users – for most businesses, NLG technology is first deployed at an executive level and filtered down to the users that analyse data as a primary job role.
Always use an NLG tool that integrates with current data analytics software.